Queena's client from Turkmenistan visit our factory
Views:23 Author:igoldencnc Publish Time: 2019-01-09 Origin:Site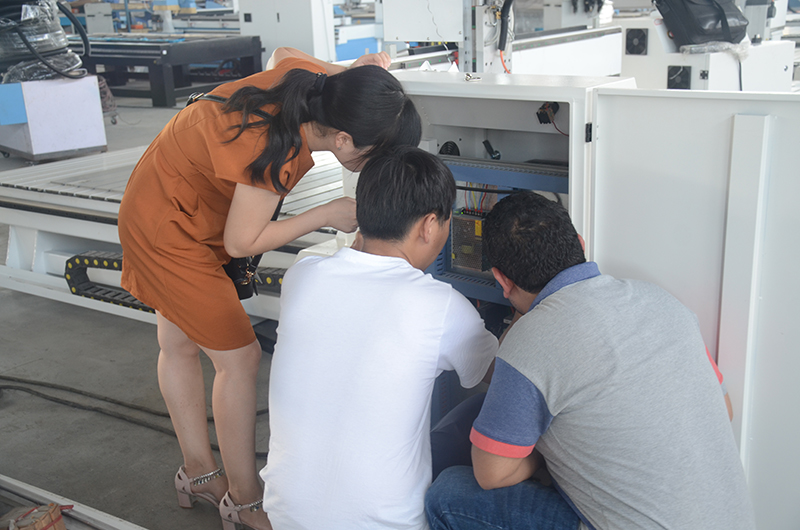 Today Queena's client come to our factory, this client is from Turkmenistan .
This client need metal cnc router 1325 and plasma cutting machine. He need the metal cnc router 1325 to engrave and use plasma cutting machine 1325 to cut. This client have steel samples.
We take him around our factory and workshop, show him the metal cnc router 1325. In our workshop, we make one steel sample according to his design requirements. The engineer opereate machine and make engraving on the steel plate. At same time, we let client look the machine operations and software operations. The client is satisfied with samples.
After visit of workshop, we take client to the meeting room. We emphasize the advantage of the metal cnc router and plasma cutting machine. Finally the client decide to buy one machine-metal cnc router 1325 first. Then we sign contract and the client agree to arrange payment in a week.