Low Price And High Quality Mold Engraving Machine In China
Views:2 Author:Site Editor Publish Time: 2021-06-10 Origin:Site
Mainly used in foam, wood, and other non-metallic material mold model carving.This Mold Engraving Machine is equipped with double countertop five-axis machining center and excellent table movement, realizing the function of automatic switching.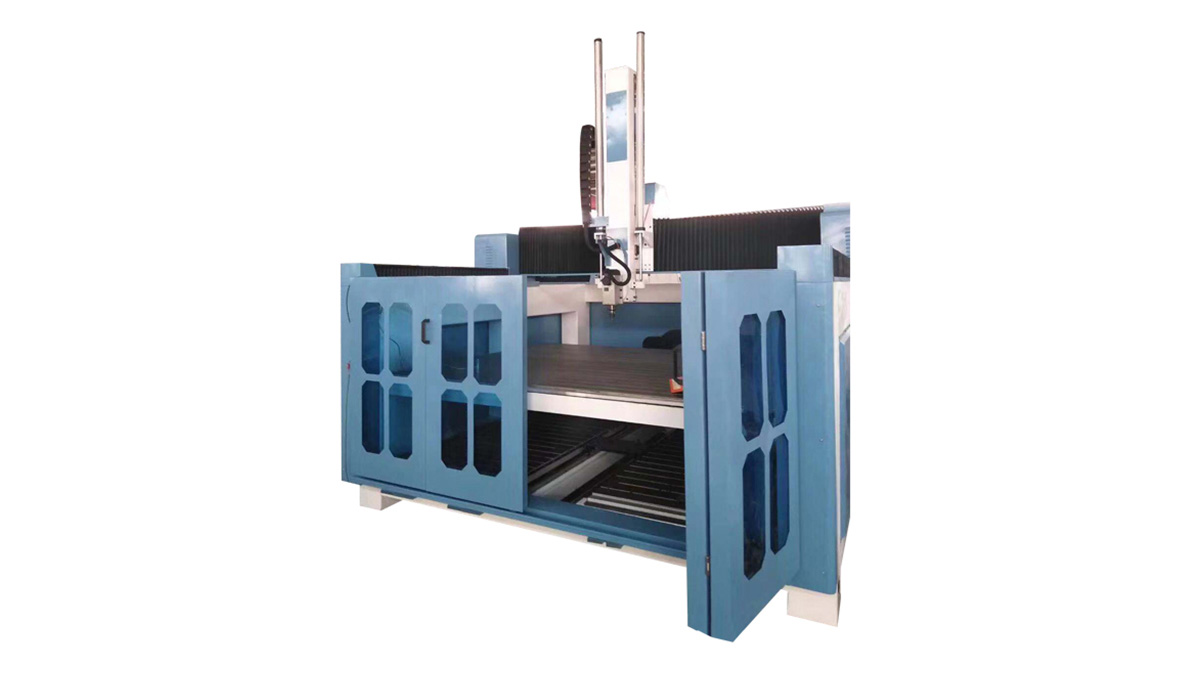 Features of Mold Engraving Machine :
1. Economic DSP Control System. Reasonable, Humanizing dustproof design.
2. Heavy mode Lath body, welded by thick hard steel, to make sure the machine's high stability, precision and efficiency working.
3. Bilayer Side panel, to make sure the gantry's high supporting power.
4. Professional used for any kind of mold's making with Solid Wood, Foam (EPS) materials. Especially suitable for foam automotive molds, wooden ship molds, wood mold for metal casting, advertising foam mold , and other molds' precise making.
5. Effective working Area: 1500mm*3000mm*600mm.
>>Applicable Material: Acrylics, artificial stones, artificial marble, woods, bamboos, organic boards, double-color board, PVC board, aluminum, brass and other materials.
>>Applicable Industry: Woodworking industry, stone industry, advertising industry, artwork or decoration industry, electronica industry, mold industry and music industry etc.
Basic Advantages of Mold Engraving Machine :
High soft, famous brand electric cables, with high Abrasion, fold, high temperature, acid and alkali resistant .
Original Imported Taiwan Hiwin Guide Rail , Taiwan and Germany Imported ball screw.
We will provide you several kinds software for free, with English and multilingual versions. Also you can get the perfect picture storage with thousands 2D and 3D designs, and some kinds of spare parts, work piece fixtures .
Perfect after sale service, timely reply to your any question, professional instructions for the machine, software and parts' using.
Any workstage is strictly processed according to Euro CE Quality Standard and ISO. Any set CNC Router will be done at least 72 hours careful testing and checking, from small part to the whole machine. After any part's quality inspection finishing Basic maintenance measures, then the machine can be packaged by the specialized workers for transport.
Our company has powerful strength in metal Machining. In order to make sure every detail's high quality level, most of the machine's metal parts are made by our own Machining Center imported from American .
Processing effect:
It can manufacture the following effects: engraving, cutting, milling ,drilling, relief, shadow, enchase and so on.